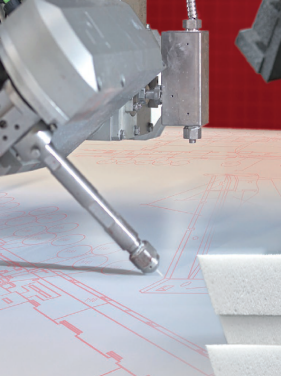 + mehr
Cutting of insulation
We have several advanced water jet and cutter-systems directly on-site. Depending on the material, different cutting techniques are used - for example, pure water and abrasive jet cutting. This enables precise cuts with optimum utilization of the material in 2D and 3D design.
For pure contract manufacturing according on request, we gladly prepare an individual offer for your drawings and various materials.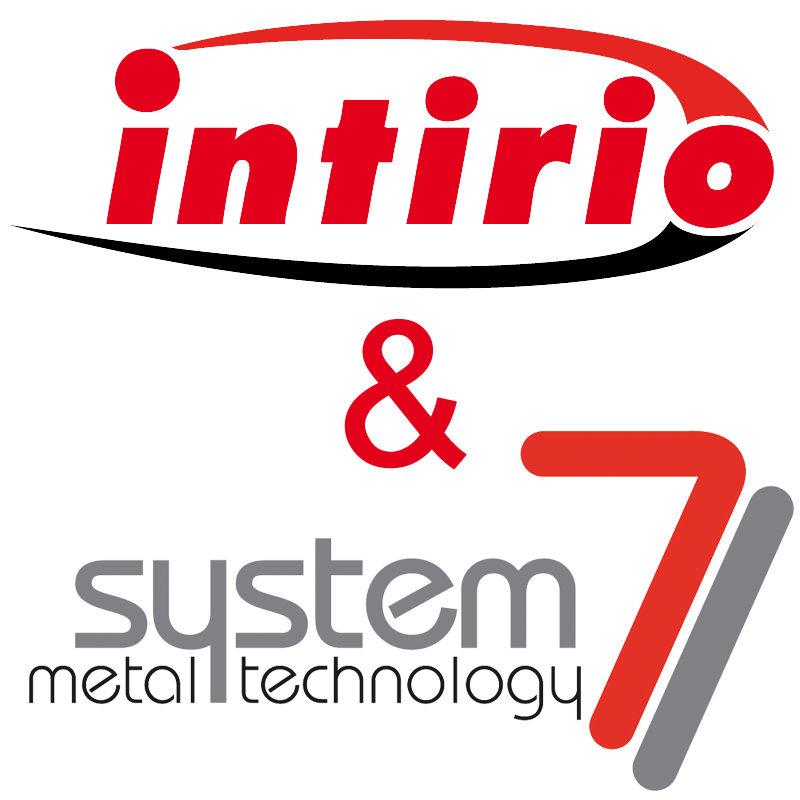 + mehr
A strong team: Intirio and system7 metal technology
Intirio has many years of international experience in engineering and designing interior components for railcars. Intirio provides solutions for e.g. luggage racks, tables, separating walls, … Specialized design teams accompany our customers from first idea to finished product. The range of services extends from engineering of individual assemblies to product manufacture and installation support on-site.
Cooperation with reliable partners like system7 metal technology enables our project management team to ensure deliveries at high quality and perfectly on time.

System7 metal technology is a highly qualified and certified development partner and supplier for finished system components, and B/C-components of steel, stainless steel and aluminium.

In addition system 7 metal technology is certified to DIN EN 15085-2 CL1 for welding of rail vehicles and has a highly developed integrated quality assurance system.
40 years know-how in the metal business and highly qualified staff combined with machinery of the latest generation enable a broad range of metalworking such as lasers, bending, stamping, welding, mechanical production (milling, lathing), powder coating, wet painting and the assembly.